2008-01-05 - Seattle, WA, USA - Anniversary Gig
All pictures were taken at the First Anniversay gig, 5th January, 2008, in Seattle, Washington, USA. A house party is a friendly way to celebrate.

Jason and Amber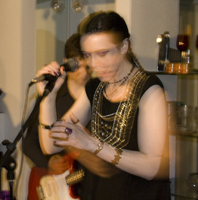 Jason and Amber in motion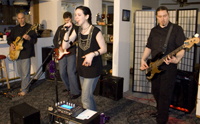 Kent, Jason, Amber, Charles

Amber

Amber loves her wardrobe consultant

Never too young to be a fan

Amber
Photos ©Gabrielle Fine except where otherwise noted. Some cropping and resizing by Amber.
More